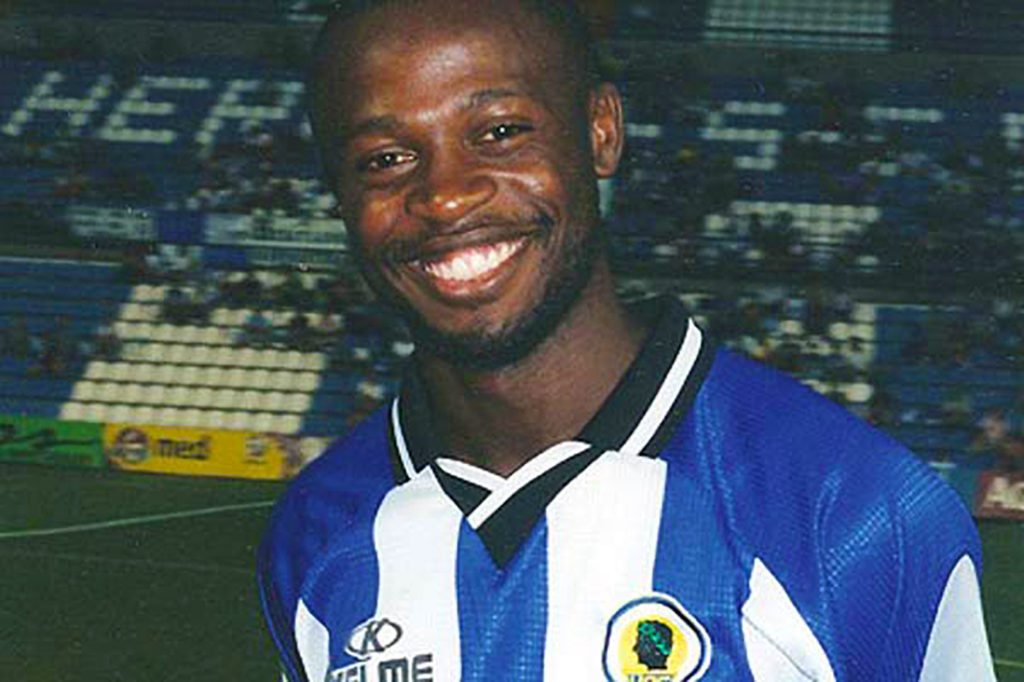 "I found success the very first day I started working in a school," he says. "You feel that you are 'useful', because no matter how little you do, you still help a lot of kids. If the children see an improvement in their studies and lives, you know that you have done your part."
Jacinto Ela Eyenne was the first Spanish player younger than 20 to play in the Premier League. His professional football career took him across Europe playing with top-tier team. But since retiring from the game aged 26, Jacinto has come to redefine what success means for him, through his work as an educator for the next generation and pursuing his passion for writing.
Jacinto was born in Añisok, Equatorial Guinea, moved to Spain's Canary Islands when he was just 10 months old and then to Barcelona at the age of nine, where he still lives today. It was here where his footballing talent was noticed. What started as a kick-around for fun and to make friends soon saw Jacinto being promoted across divisions and facing the possibility of turning professional aged 15.
This led to several years playing for teams including Hércules FC, Dundee United FC and a host of second- and third-division teams. At the age of 19, he lived one of his greatest adventures going abroad to play with League team, Southampton FC.
"I found success the very first day I started working in a school."
"I was the first Spanish player younger than 20 years of age who played in the Premier League," he recalls of his move to the UK. "I went with the peace of mind that, if nothing else, I would at least come back having learned English." Football allowed Jacinto to earn money, travel and gain visibility. But it came at a price – time away from his family and friends, changing city and team every year. At times, he says, he questioned whether football was worth making sacrifices at all costs.
Jacinto's status as a black man not only defines how people see him, he says, but also how they perceive the black community. People form their opinions and expectations on the basis of the people they know, and then form generalizations about other similar people – for better or worse. He therefore acts not only for himself, but on behalf of this community.
"We tend not to say this, but when you are different, you have to behave perfectly," he says. "Through good self-conduct, you help shape more positive popular perceptions of your race and family. The fact that you are black forces you to try harder. You can't just do the same as everyone else – everyone expects you to do a little more and go a little further. This creates an additional pressure on you, but this can be a good thing. It can create a positive expectation and it forces you to always have to be exemplary."
Despite being one of the lucky few who make it as a professional footballer, Jacinto decided to retire early, having promised himself that he would leave football if he had not made it to the first division by the age of 24. He admits that this decision was not easy, and he struggled to work out what he would do next.
"Once you leave the game, it can be hard to find your place in society," he says. Jacinto describes it as "pure destiny" that he found his current job in a primary school helping children with learning challenges to effectively integrate in the classroom. "It became a good haven after retiring from football," he says.
Jacinto's optimism shines through when he talks about his days as a player. He feels enormously happy and proud of his youth, particularly when he played for the Spanish national team at youth level and won world youth championships, and moving to England at a young age. But while he used to value football's financial rewards and the recognition in brought him, now, in his 30s, he defines success in terms of service and his positive impact on society.
The opportunity to work in education is today a source of great gratification, says Jacinto, who believes it is more important than ever for Spanish schools to educate students about diversity and have teachers who represent the existing diversity in the community in order to challenge perceptions. He is happy to have the chance to support people that share a similar cultural and ethnic background to him, contribute to enriching the school ecosystem and build role models of the future.
"Once you leave the game, it can be hard to find your place in society."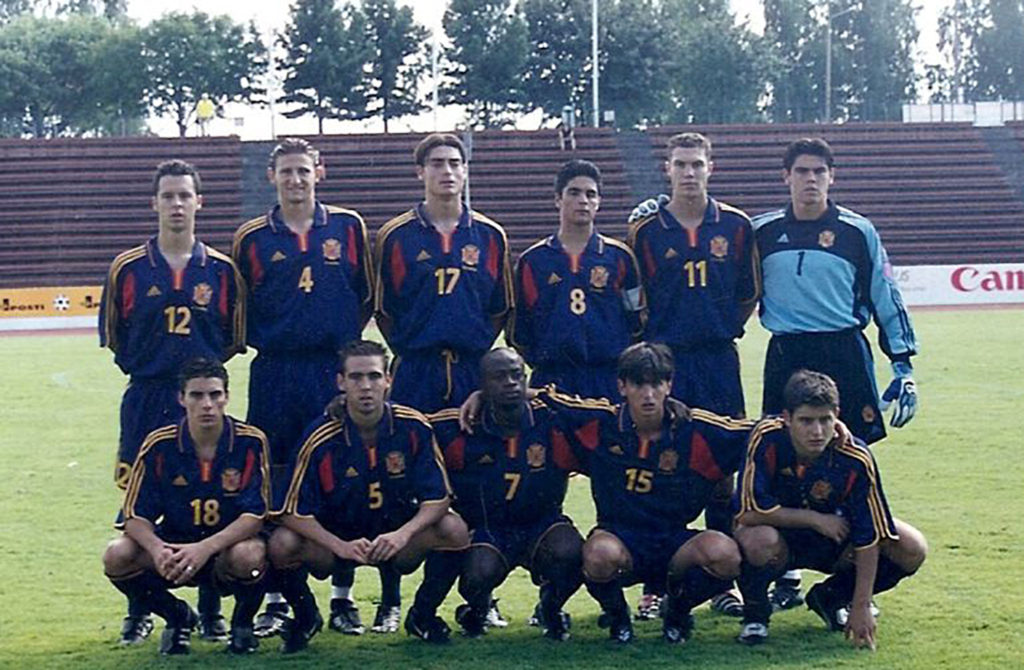 The main obstacle which can hold us back in our careers is fear, says Jacinto, which he says we may inherit from our family. Jacinto also underscores the importance of not being afraid to make mistakes, always giving your best, and reading and listening to others in order to combat our fears. Everyone can learn, particularly from those with whom we share less in common, and others will have already faced and solved many of the challenges which face us.
"You must have the courage to always go forth with your head held high," he tells young people, emphasizing the importance of keeping one's head up regardless of one's origin, race or social status, and disallowing thoughts to become barriers that may impede us from pursuing our dreams.
Jacinto reminds us that the world has changed a lot and we can knock these barriers down, especially the personal ones. Instead of feeling insecure, you have to keep fighting – bravely and with your head held high – letting the people around you see that you are sure of yourself. "We are all human beings," he says. "No one is better than anyone else."