Activism Through Literature: Trifonia Melibea Obono
Rotational interview with Trifonia Melibea, is a writer and teacher at UNGE, is a member of "we are part of the world" and a collaborator of the IDMA association.
Trifonia Melebea could not give an elaborate definition of who she is. For her, the people who define themselves are about people who philosophize. She identifies herself as her father's daughter, her mother and one more Guinean with her virtues and defects. In her family, she is defined as a white woman, in the street as "the lesbian".
Trifonia, in her teens, wanted to be a nun or a priest (a profession only for men), then, a teacher according to her, life places her anywhere.
As a professor at UNGE and a member of the 25N community, 'member' (as she defines herself) of "We are part of the world" and the IDMA community, for Melibea, being part of these institutions, serves as a springboard to work in a way more direct with social actors, such as teenagers, in order to know how they are and how they live in their homes.
In the classroom, she has noticed that sexist situations are generated; the different way students have when talking to a teacher or a teacher. The simple fact that the wisdom of man is taken for granted, and that that of women has to justify it is due to a circumstance …, that has marked our
The inheritance of "Bindenden" is Melibea's first book.
She started writing it when she was just a teenager, at 16; At that time, just thinking of a title for the book, he began to write unconsciously because he did not know or hope that the book could mark the lives of some people who read it years later. At the institutional level, Melibea's book has caused a stir, he tells us; and it was speculated that it was the idealized mind for evil, against women and young people in Equatorial Guinea.
Trifonia Melibea now realizes that the books she writes have always been a cause for stir in her social context.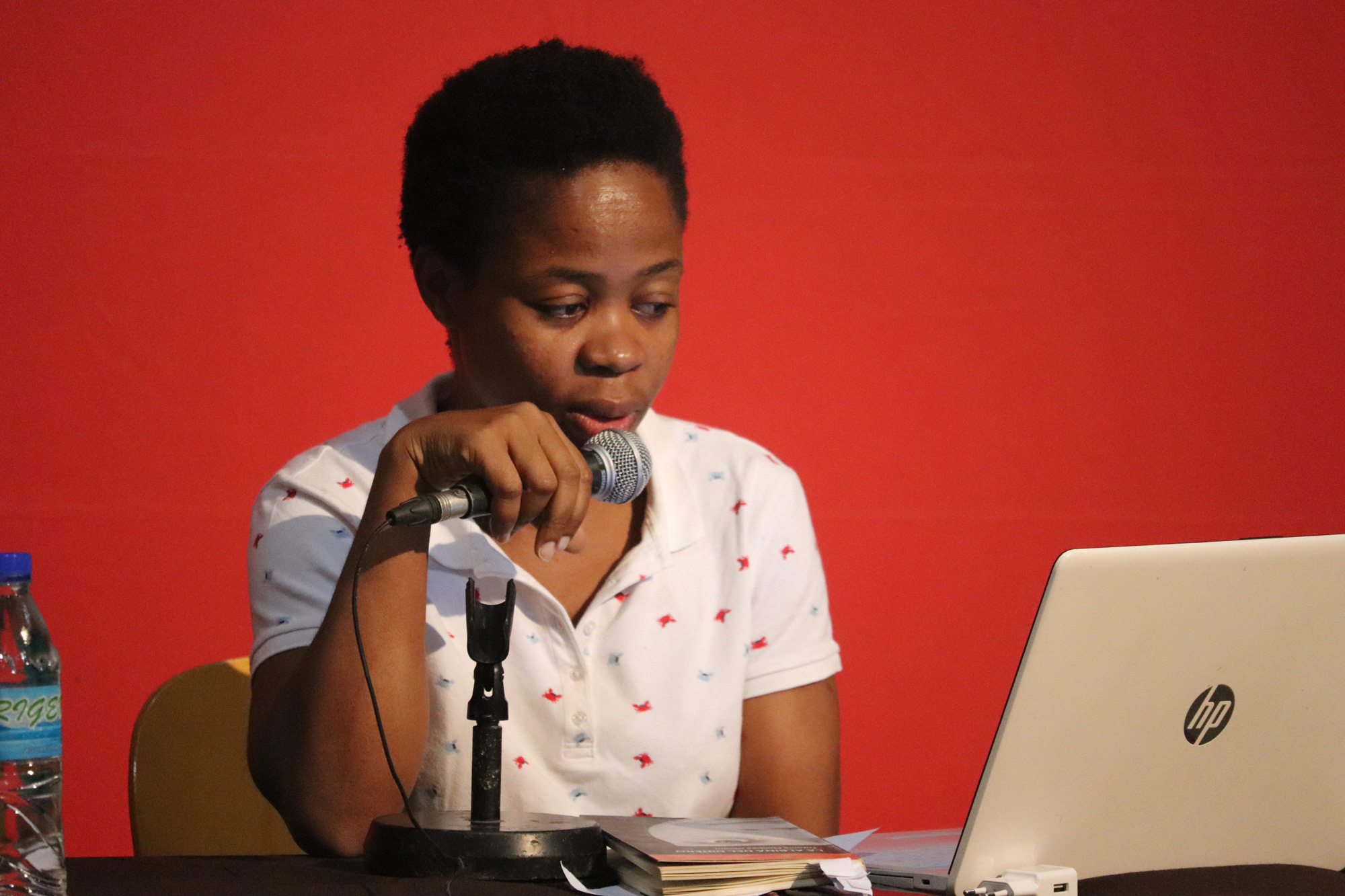 "To write you have to travel with your characters, but in silence. Only you
you can talk with your characters "
As a writer, Melibea's greatest challenge is survival, since she is constantly questioned in most of the spaces she travels to. Since the sun rises, until it sets.
Trifonia Melibea is proud to remain alive. She has chosen a profession too controversial for her social environment. "Activism and literature are a problem in Equatorial Guinea," he says.
Life is made to live it and to change. "We must create favorable expectations for us; if we don't do it, nobody will do it for us. "That is the message that Melibea leaves us in this interview.
"If you define who you are, you have to stay in who you are …"
Author: Aquiles Mensah, Equatorial Guinea