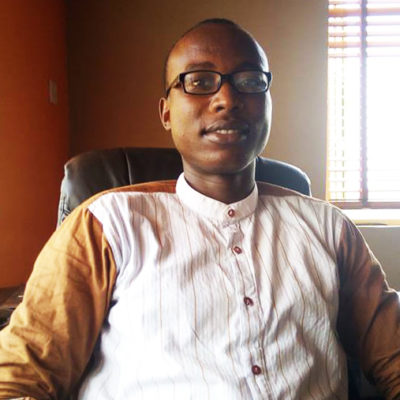 Impossible is Nothing: Tochukwu Onu
Rootencial is delighted to introduce Tochukwu Onu, a 27-year old entrepreneur from Nigeria. Having studied mechanical engineering and management, Tochukwu successfully launched his own restaurant in the UK. He is now Director of Administration at Nigeria's first science, computer, and technology secondary school, the Shalom Science & Technology Academy.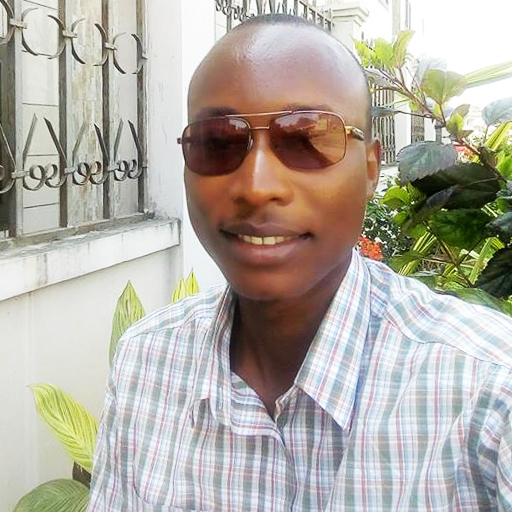 Even when Tochukwu was just a child, there were already signs he was destined for a future in engineering. "I loved taking apart radios, and then putting them back together", he says. "I just loved to be busy!"
This budding engineer left Nigeria at just 16 years of age. "I waved goodbye to my family at home and landed in London all on my own. I had to summon my courage and find my own way." Tochukwu ended up in Coventry, where he successfully gained a bachelor's degree in mechanical engineering and built the hard and soft skills that would prepare him for success.
"I've always been an independent individual. I like to think about my own things, and to plot my own way. The passion for entrepreneurship I have now has come about through my own experiences, some of which were not so good and some of which were very good. I had to combine them to become a better person, and to find my passion."
Moving to Exeter, he decided to launch an Afro-Caribbean restaurant. The restaurant was a success but, looking back, Tochukwu acknowledges he made some mistakes. "I spent four to six months learning more about the food industry before I launched the restaurant. But I didn't do enough research on location or on the many other issues we'd later face."
One of those issues was finding skilled employees. Exeter is largely Caucasian, with relatively little diversity compared to cities such as London, and Tochukwu struggled to find staff with previous experience cooking African food or working in an Afro-Caribbean restaurant.
Tochukwu also learned that there are many differences between entrepreneurship in Nigeria and overseas, in countries such as the UK.
"It's completely different running a business in Nigeria and the UK. I wasn't too aware of some of the logistical issues associated with running a business in the UK, or with the administrative bottlenecks you face. I neglected some of the wider research. Looking back now, the business was successful but it would have been much more successful if I had better understood the industry and environment I was going into."
His restaurant opened a full year later than he had initially intended, after waiting months and months to get the necessary permits. Tochukwu decided to personally contact the Mayor of Exeter himself, who played a key role in helping Tochukwu open his restaurant. "Your ethnic background can make it much harder to start a business overseas", he concludes. "But it's not impossible. You must have self-belief, particularly through the turbulent periods."
After several years in the UK, Tochukwu took the plunge and decided to head home to Nigeria. He is now the Director of Administration at Nigeria's first secondary school specializing in science, computing and technology. "It's an exciting project. We're the first school of our kind in the country; a shining beacon."
Getting the school off the ground has been challenging, as Tochukwu and his colleagues seek to forge a new path for innovative schooling and education in Nigeria, equipping the country's next generation of leaders with the skills they need to thrive in the 21st century. Despite the school's ambitious goals, access to water was nevertheless a major challenge in the first few months. Tochukwu and his colleagues decided to build six water reservoirs on campus, as well as a filtration plant. Clean drinking water is now available around the clock throughout the school's facilities.
Despite all his success in the catering and education sectors, both in the UK and Nigeria, Tochukwu remains humble. When asked about his biggest achievements, and those he is most proud of, he insists that he has not yet achieved much at all. He is eager to avoid complacency, and not to rest on his laurels. "I haven't got to my limits yet. I can't begin to relax."
The single most important lesson that Tochukwu has learned is that self-belief is crucial, both in business and in life. "You have to believe that you can do it; that, yes, you can. It's very important that you believe you can achieve what you've set out to do." Self-doubt, and the doubt of others in your ability to achieve, can be daunting, admits Tochukwu. "But if you start to believe the people who doubt you, that would be your biggest challenge," he says.
We asked Tochukwu what advice he would offer to other young people of African descent hoping to follow in his footsteps. Pausing for a moment to reflect, Tochukwu responds that "impossibility is nothing. Be aware of your challenges and develop a plan to address them. And before you know it, you're beginning to achieve the impossible."