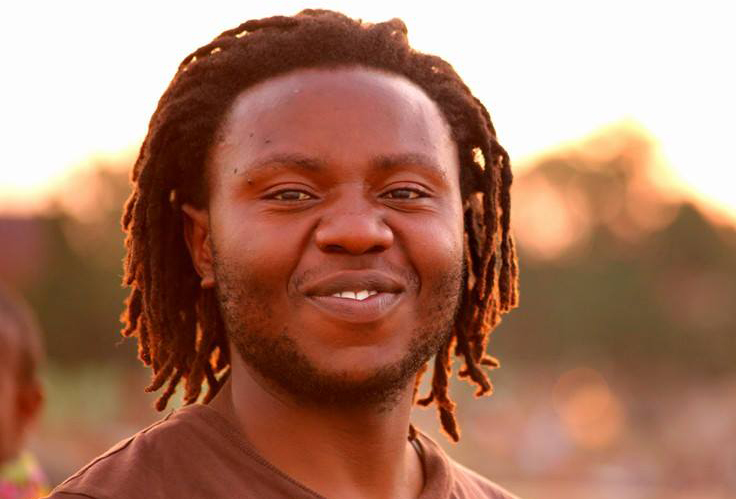 Rootencial is delighted to introduce Justin Kasereka, an emerging Congolese artist and illustrator from the city of Goma in the Democratic Republic of Congo, and creator of our Africa Roots T-shirt illustration.
A student of the Academy of Fine Arts in Kinshasa, Justin's academic training only adds to his remarkable artistic talent. Today, through his art, he brings beautiful images, reflection, and social commentary to his city and country and offers a contrast to the image for which his country is too often renowned for – war.
By using art as a way of expressing his own voice, Justin leverages his passion to create diverse art pieces to send a social message: one that invites us to the reflect on the past, or one that welcomes us to look and focus onto the future.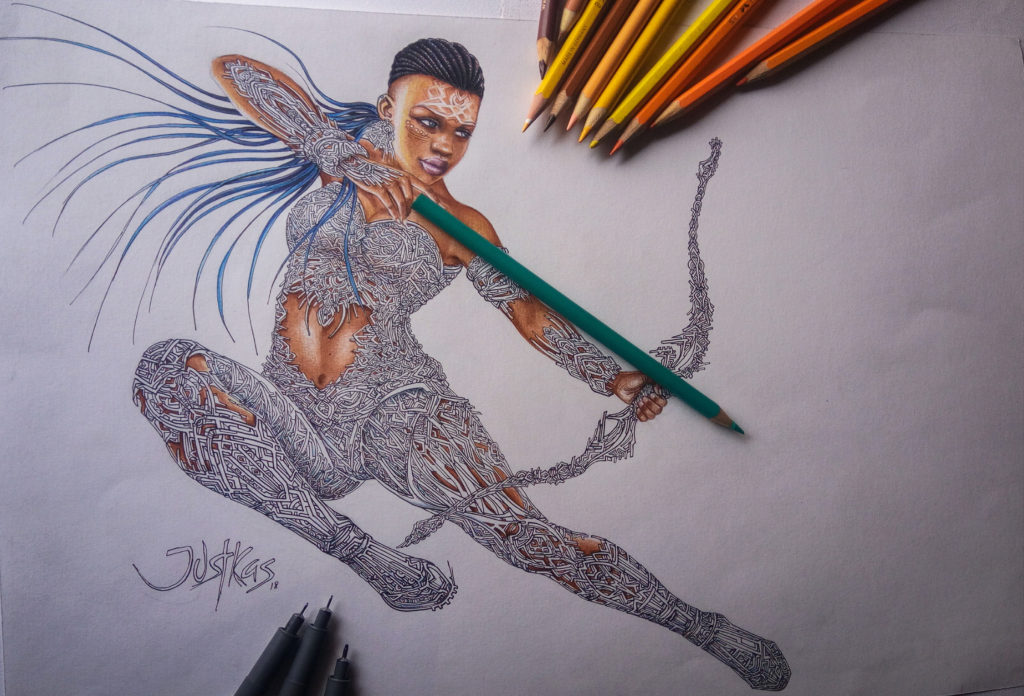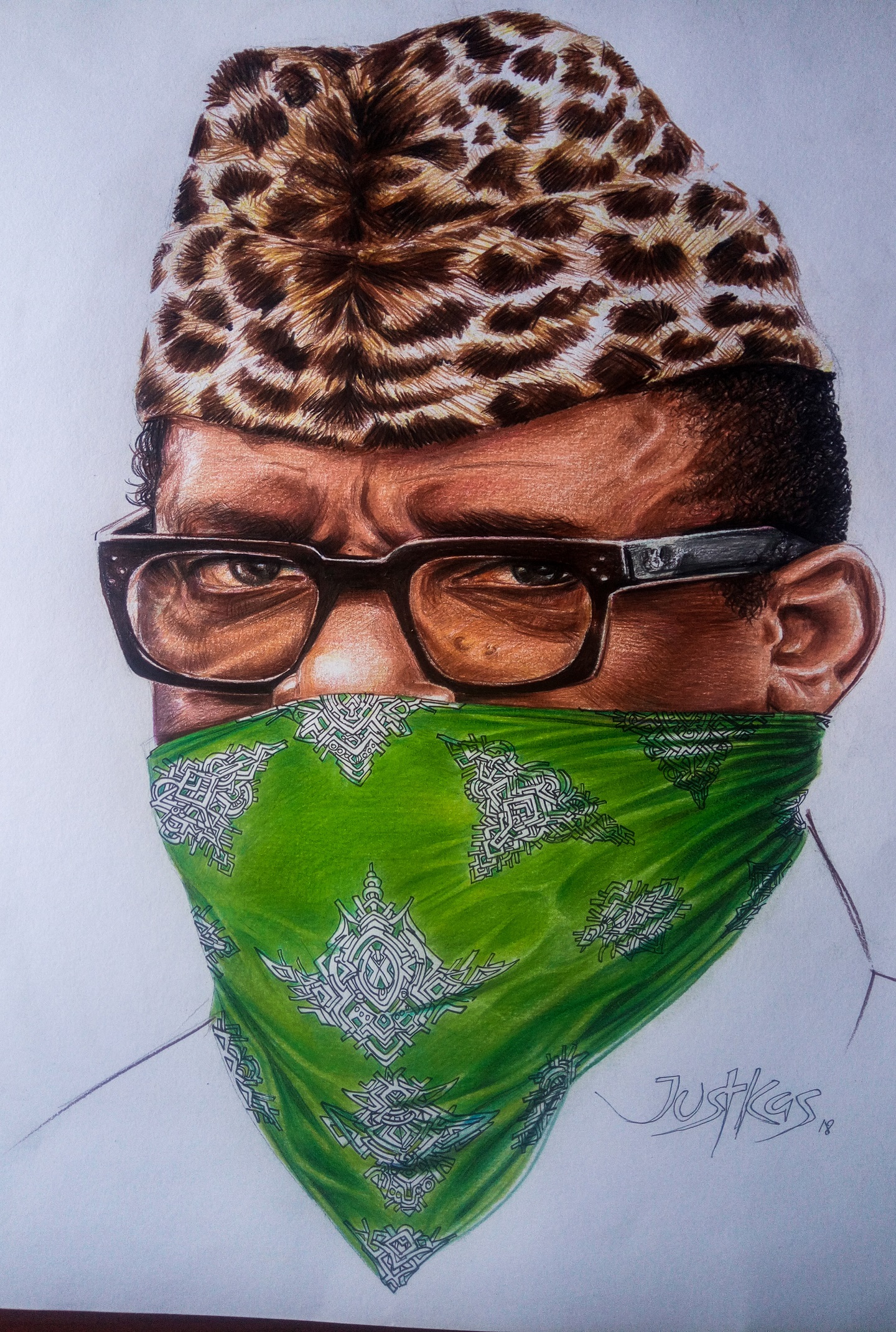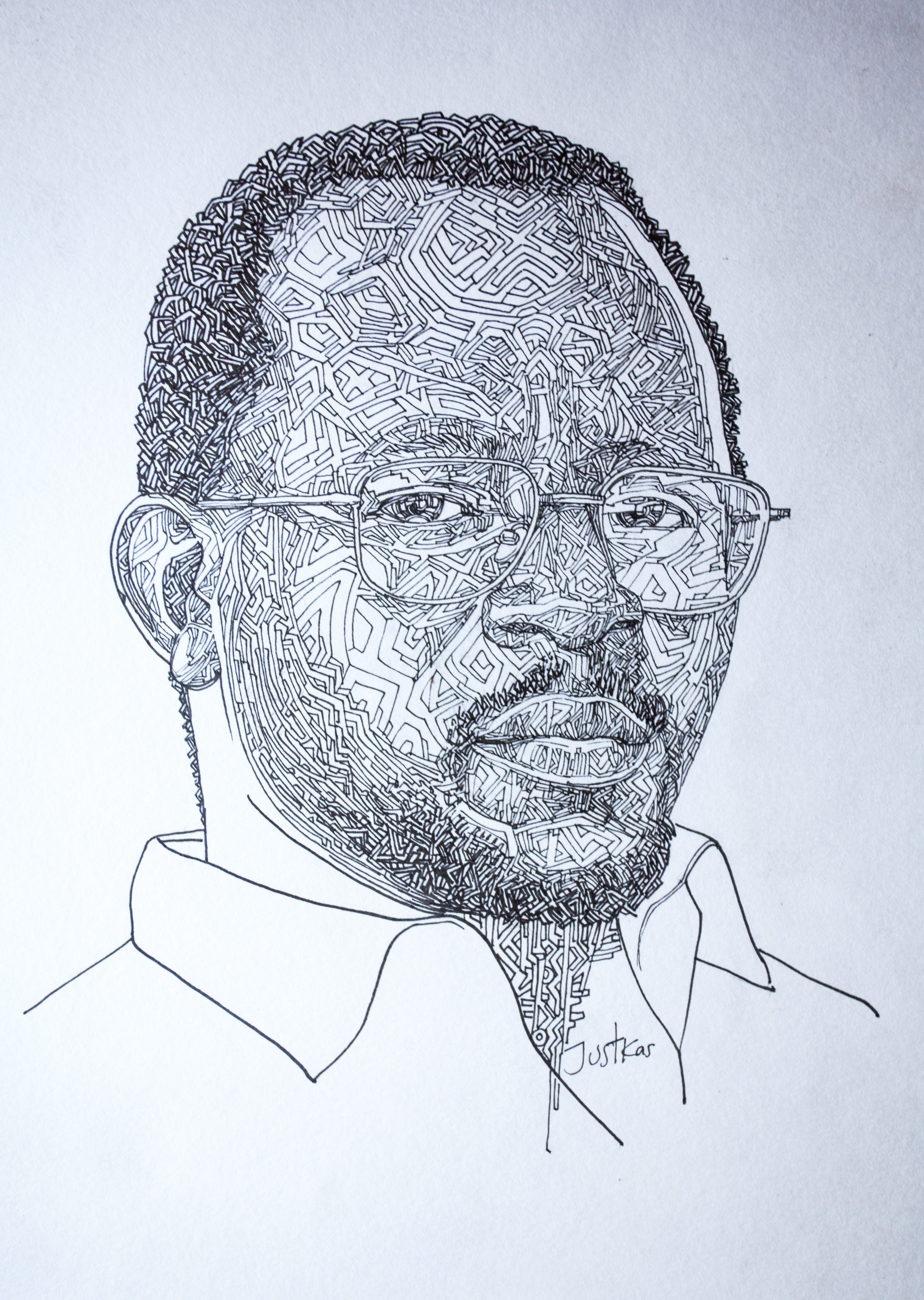 Art is the channel through which I find my own voice
The video below introduces us to Justin Kasereka, who tells us about his motivations and passion for art. We are grateful to Nyiragongo Ngoma Productions for sharing this with us:
We are grateful to Justin Kasereka for his gift to Rootencial with which we created a beautiful product and for which all profits will be donated to the Beyìyëm Fund.