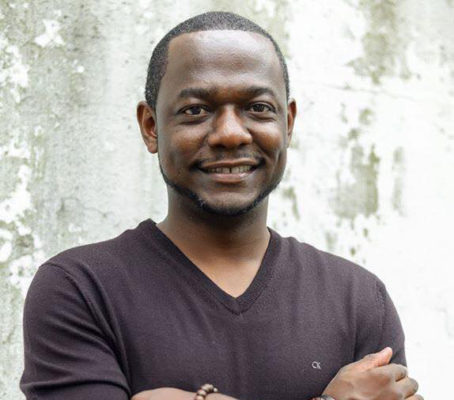 A Poet for Action: Leonard Tshitenge
Rootencial is delighted to introduce Leonard Tshitenge, a Congolese-American spoken-word poet and social entrepreneur living in Boston. Tshitenge has organized African cultural festivals, launched the Progressive African Network, and is an African diaspora community organiser.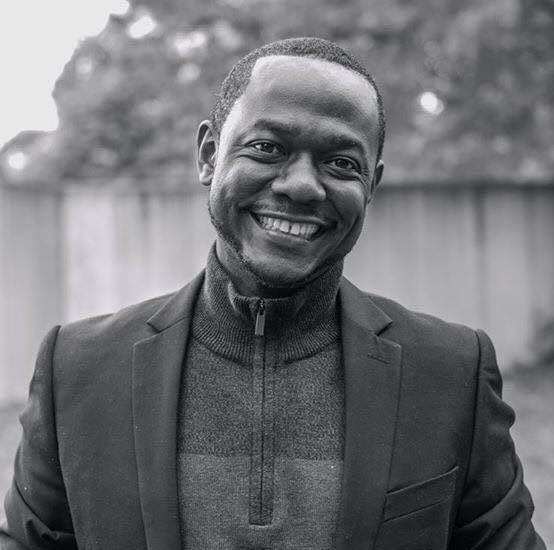 Leonard grew up in West Africa, largely in Gabon and his native Democratic Republic of Congo, but he moved to the US at 16 years of age. Now, decades later, Leonard says he feels like he's in the middle of both cultures.
"Congolese people sometimes tell me you're too Americanised, you're in tune with the language. But as soon as you put on some Congolese music, I was shaking to the beat! And then African Americans always say to me, 'Oh wow, your last name is different?'"
I'm proud of where it all started, Congo, but I'm also proud of being American and where I am now
Leonard's work seeks to bridge what he regards as a disconnect between African and African diaspora communities, and to build greater unity and collaboration within and between these groups. "We need to find things to bring us together; we need to advance the commonality," he says. "So that's why I've organized African fashion shows, food, and cultural events. The Boston African Festival in Boston is a good way to bring people together, with things to inspire conversation. There's also this whole wave around Black Panther now; it's a good tool to talk about Africa, to go post-Wakanda."
Poetry and spoken word activism is Leonard's true passion, however, and the source of his greatest pride. Raised a Catholic, he says that a priest played a defining role in giving him the confidence and platform for his talent to blossom. One day, the priest asked Leonard to speak and perform in a church service. "I said, what?! I'm not performing in your Church?! 'But it's Christmas!', the priest told me. 'We'll start off with some Christian poetry.'"
Leonard received a rousing standing ovation from the congregation after he spoke. "The priest said to me right after, 'When you speak, all eyes are on you. I'm telling you. You need to take that seriously and use that to have a message.'" Leonard realised he had a gift and took to performing poetry and spoken word pieces across the region, using creative arts to inform audiences about Congo and inspire people to take action.
Use the tools that you have to make a difference… The gift that you have becomes a gift to your own community
Leonard says that everything starts from being passionate. Without passion, you can't have a social impact, he says, pointing to the proliferation of "professional" international development organisations across Africa but that lack the passion for the place and people they're trying to help.
"For me, that passion started in Congo, with my poetry; I always knew I'd do something with literature…. I'm a poet, that's who I am. From performing in different crowds, I started to realise my responsibility to educate about Congo, modern-day Africa. It's a mess; there are so many stereotypes out there, so much misunderstanding. But I started to realise, wow, it's not even people's fault. Look at our education system in America; what do they learn about Africa?"
In the past year, he realised that he would need to start monetising some of his talents to transform them from a personal gift to something that he could work on each day, while supporting his family and community. "You can use your work to create social impact, but with a financial return. I was just not connecting the dots before that you can use your passion to make money, to have the best of both worlds and make a win-win situation." Turning to social entrepreneurship, Leonard launched Consciously Exposed, providing trainings, presentations and consulting services in community building, advocacy, inclusion in businesses and corporate social responsibility – working extensively with African diaspora communities.
But engaging African and African diaspora communities isn't always easy, Leonard says. "We are our own worst enemies sometimes. Why don't we trust each other more? Why don't African communities do a better job at showing support and love to one another?" Colonialism has a lot to do with this mindset, Leonard says, and a white supremacy culture's systematic oppression that is still prevalent today, creating systems that are not designed to see Black people succeed. "But the solutions today have to start with us," he says.
We need to invest in each other, we need to build economic capital. We need to have each other's back and show more love to one another.
Leonard recognizes that in many African communities, it's traditionally the adults and elders who are the leaders and have the authority. But with Africa's exploding youth population, and all the extraordinary talents and gifts that the new generation possesses, Leonard thinks it's important to find a way to give young people visibility and a voice, while recognizing that "it's definitely not easy to compromise on tradition." Many of those young people – African and African diaspora alike – want to know learn more about their roots, something that the elder generations can teach them.
Asked about what we wish he'd known upon first leaving Africa to move to America at 16 years of age, Leonard stops to think. "Man it was a different time…," he says. "The biggest piece of advice I would give to myself, and to young people today, is to know that you're an African – and to be proud of that."