A Leap of Faith: Bisila Bokoko
Rootencial is delighted to introduce Bisila Bokoko, a leading businesswoman, inspirational speaker, and philanthropist. Born and raised in Spain, Bisila's family hail from Equatorial Guinea.
After studying law and economics in Spain, Bisila moved into international business and has never looked back.
After moving to New York, working with the Valencian Export Institute and Spain – US Chamber of Commerce, she took a leap of faith into entrepreneurship and launched her own consulting firm, Bisila Bokoko Embassy International (BBES).
The thing I love most in my work is opening markets for other people who want to go international. That's one of the things that most excites me. I work with corporations but also individuals – people who want to expand overseas
In her journey to success, Bisila has had to learn how to fail. She was fired from her job at the Spain-U.S. Chamber of Commerce, which ultimately pushed her into entrepreneurship. A venture with her brother to launch a wine business initially failed – forcing them to change their business model. 'Bisila Wines,' her signature global wine business, has since seen great success and received several awards. There have also been personal failures and challenges along the way. "Earlier in my career, I was sometimes arrogant – I've had to learn about humility… I was super busy, running like a headless chicken to the top, but never stopping to think about why you're running and what you're running for!… That comes in large part from a culture where we measure success by the money we have, but also from the pressures of being the daughter of immigrants… I felt a pressure that, as a black woman, I always had to nail it, to be amazing."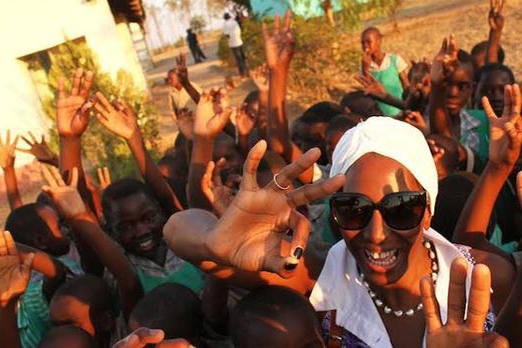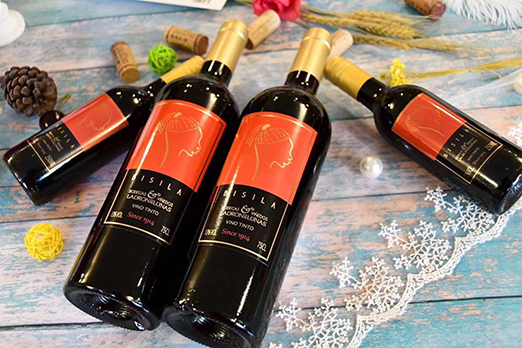 One of Bisila's greatest successes outside of the realm of business is the Bisila Bokoko African Literacy Project, a non-profit seeking to promote literacy among children by building well-equipped, modern and sustainable libraries. "It was inspired by my first visit to Africa in 2009," said Bisila. "I saw a part of myself in all of the children I was meeting in rural areas; the only difference between us is that I had access to education, and that's what gives you the opportunity to make choices. I passionately believe that, with a book, you're never alone. A book can open up pathways to see things. It has both an educational and spiritual aspect… I'm so proud to be able to share that gift with different communities in Africa – Zimbabwe, Kenya, Uganda, Ghana, Nigeria, Equatorial Guinea – and to share some of my success with these kids, that's how I see it."
Education is not just about getting a qualification, though, she believes. "Education is every single day; it's not about university, or having a certificate. Normally I read about 52 books per year, so one every week. That's one of my commitments. I try to read about completely different industries and new ideas to help me think outside of the box. I love reading, too."
You have to believe that everything is possible. Sometimes I also get fear and limit my beliefs about what's possible. But you have to take that responsibility and lose the fear that you will fail and everything will go wrong. That's OK, sometimes you will fail, but you have to keep going. You have to have a dream on the horizon; you can make it happen.
But Bisila's greatest accomplishment of all, she says with great pride, are her children. "I have two kids. When you bring a life to the world, it's such an amazing gift and responsibility… Every day they remind me what life is really about and why I should stay on track; they make me a better person. Now they're teenagers and they also give me advice, so I'm very proud of them." Bisila concludes by emphasising the importance of getting out of your comfort zone. "You have to believe that everything is possible. Sometimes I also get fear and limit my beliefs about what's possible. But you have to take that responsibility and lose the fear that you will fail and everything will go wrong. That's OK, sometimes you will fail, but you have to keep going. You have to have a dream on the horizon; you can make it happen."