Waissö is the woman you are inside, the one you know or the one you are ready to become. Brave. Elegant. A Fighter. Independent. With personality.
Waissö Clothing is a unique and exclusive brand created by Verónica Bosio Baita, a Spanish entrepreneur who hails from Equatorial Guinea. This brand is based on a casual design concept that combines hand-embroidered beads and prints. Waissö, a term meaning "woman" in the Bubi language, is the name chosen by its founder to represent an intercultural brand that gives women all their true value, and that defends tolerance and respect through diversity and multiculturalism.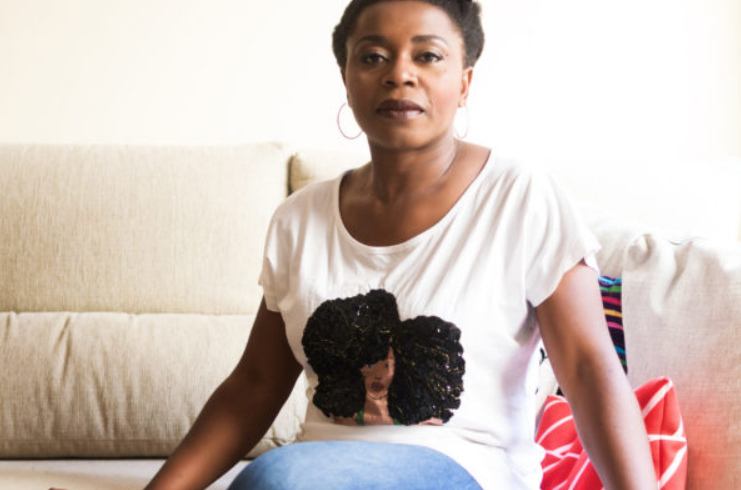 This brand is about celebrating women and acknowledging how valuable she is, regardless of her background and/or origin. Veronica says "women are precious and with Waissö I try to represent this message in a subtle way through our products", which she hopes that by wearing them, a woman gets to send a message of boldness and acceptance towards herself and others.
"Women are precious and with Waissö I try to represent this message in a subtle way through our products"
Waissö Clothing is more than a brand. It is a state of mind and an attitude. One that promotes the idea of ​​"being and making yourself shine, inside and out". For Verónica this means embracing her values ​​and roots: her products are strongly inspired by the diversity of her African culture, with origins in Equatorial Guinea, and in values ​​that promote tolerance, respect and coexistence between different cultures. In our interview with Verónica, she told us about her career, how the idea of ​​creating this brand came about, and about some of the challenges she faces as an entrepreneur.
Verónica has always been aware of the importance of making whatever makes her different a reason to push herself to excel: "when I finished my studies my teachers told me that I had to do different things to the rest in order to differentiate myself and get a first job". In this way, Veronica decided to undertake a short stay in Germany, as part of the Erasmus program, thanks to which, she explains, she realised upon her return that her new technical and linguistic knowledge had given her an advantage in the market, and this lead her to her first job in a large Spanish textile company with high international recognition.
Verónica explains that the fortune of traveling and learning languages ​​has contributed to the development of her career as a textile engineer and, on a personal level, has opened doors to different cultures and people.
After acquiring extensive experience in the sector working in large factories as quality control and production manager, in April 2017 Verónica decided to create her own brand inspired by her African roots. Because Waissö not only reflects Veronica's passion for textiles, but also for her African origins. One of her products, the Hile T-shirt well exemplifies this commitment.
Becoming an entrepreneur was a big decision for Verónica. However, she tells us that she had always thought about having her own company and becoming financially independent. This, along with her passion and inspiration to create different products, selecting details reflecting her African identity and promoting diversity, were always a powerful source of determination to launch Waissö and take the brand forward.
"Waissö is a fashion brand inspired by the diversity of African culture, with origins in Equatorial Guinea."
Verónica confesses that the trajectory of an entrepreneur is not easy: "I would have liked someone to have told me during the course of entrepreneurship I took that it was not going to be easy to become an entrepreneur". After several challenges to get funding and create her website, she confesses that finally the key to overcoming these challenges is not only knowledge, since many of these challenges appear without warning, but the personality and attitude with which she faces them. And due to this simple fact, her best advice is to: "keep going pursuing your dreams, adapting to change and maintaining an open attitude towards transformation."