As a teenager growing up in north London, with her roots in Ghana, Khadija remembers how volunteering to serve as a year counsellor at her school was a transformative experience.
"I was speaking up for others, in order to help them," she recalls. "I realised that this is something I'm supposed to be doing."
Fast forward a decade, and Dr. Owusu is speaking up for Black patients and communities as a doctor in the UK's National Health Service.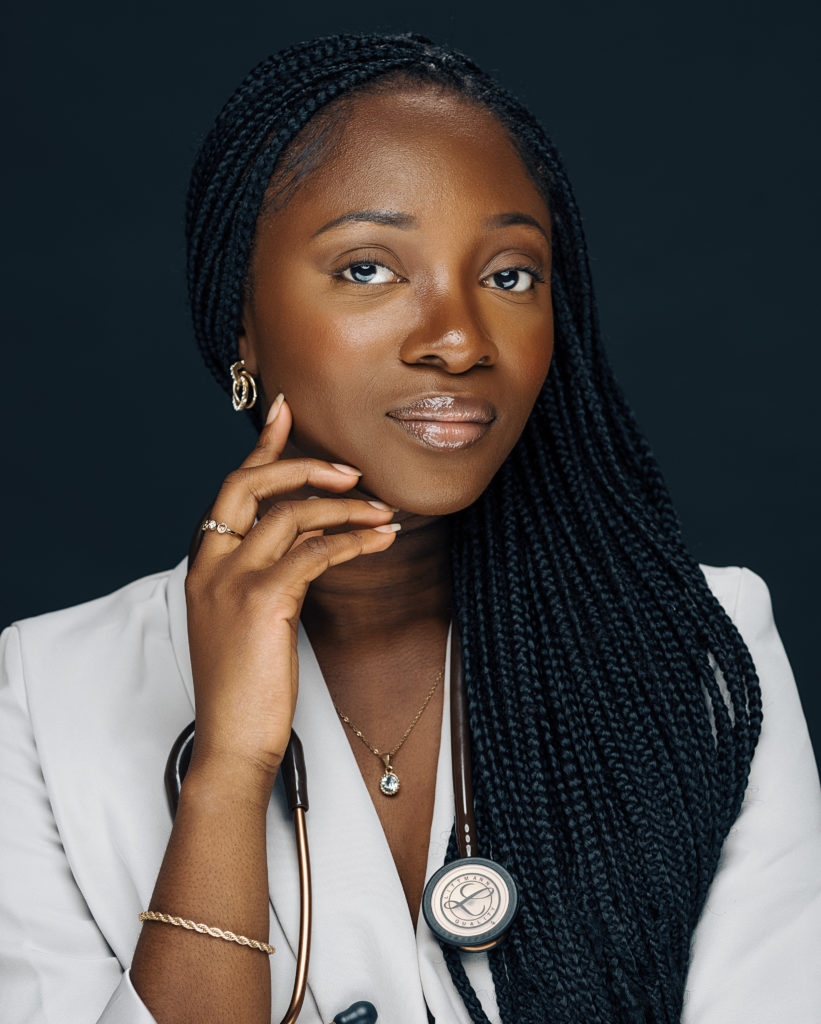 "I used to be very shy in primary school!," says Khadija Owusu. "But in secondary school, I really started to come out of my shell."
"Black patients were four times more likely to die of COVID-19 early in the pandemic compared to White people," Khadija says. "Black mothers were at one time five times more likely to die in pregnancy. It's 2022; how do these inequalities continue?"
The solution lies, Khadija believes, in more equitable representation. "If your leaders are disproportionately from one ethnic background, and one gender, then issues that impact "other people" won't be seen as very important… The only answer is to have more of us [working as doctors], advocating for our patients."
Beyond her day job at the hospital, Khadija is also working to realise this vision through Melanin Medics, an initiative supporting Black aspiring medics, medical students, and doctors to advance in their studies and careers.
"Representation has always been something close to my heart," she says. "I want to transform the face of what people think their doctor looks like." It may not be a coincidence that some have drawn comparisons between Khadija and the former First Lady of the United States. "People tell me, 'you give Michelle Obama vibes!'"
In 2012, after visiting Khadija's school in London on an official state visit to the UK, Obama invited Khadija to meet her at the White House – and the two have kept up ties ever since.
"She's someone I maintained a relationship with. She's such a kind, loveable person doing amazingly in the world. We did a virtual sit-down interview recently, which was so great."
The other main role model in Khadija's life has always been her mum. "I grew up in a single person household," she said. "My mum was, and still is, constantly working very hard to make sure her three kids are OK. People ask me how I'm so determined and disciplined. The answer is I grew up in a house where my mum was always go, go, go. But I want to relieve her from that, too, so she can rest."
Complete the following sentences..
The most important lesson I've learned is… there's always something to be grateful for.
My definition of love is… loving yourself in the past, present and future.
My definition of courage is… overcoming challenges.