Art Runs Through My Veins: Emmanuel Awanga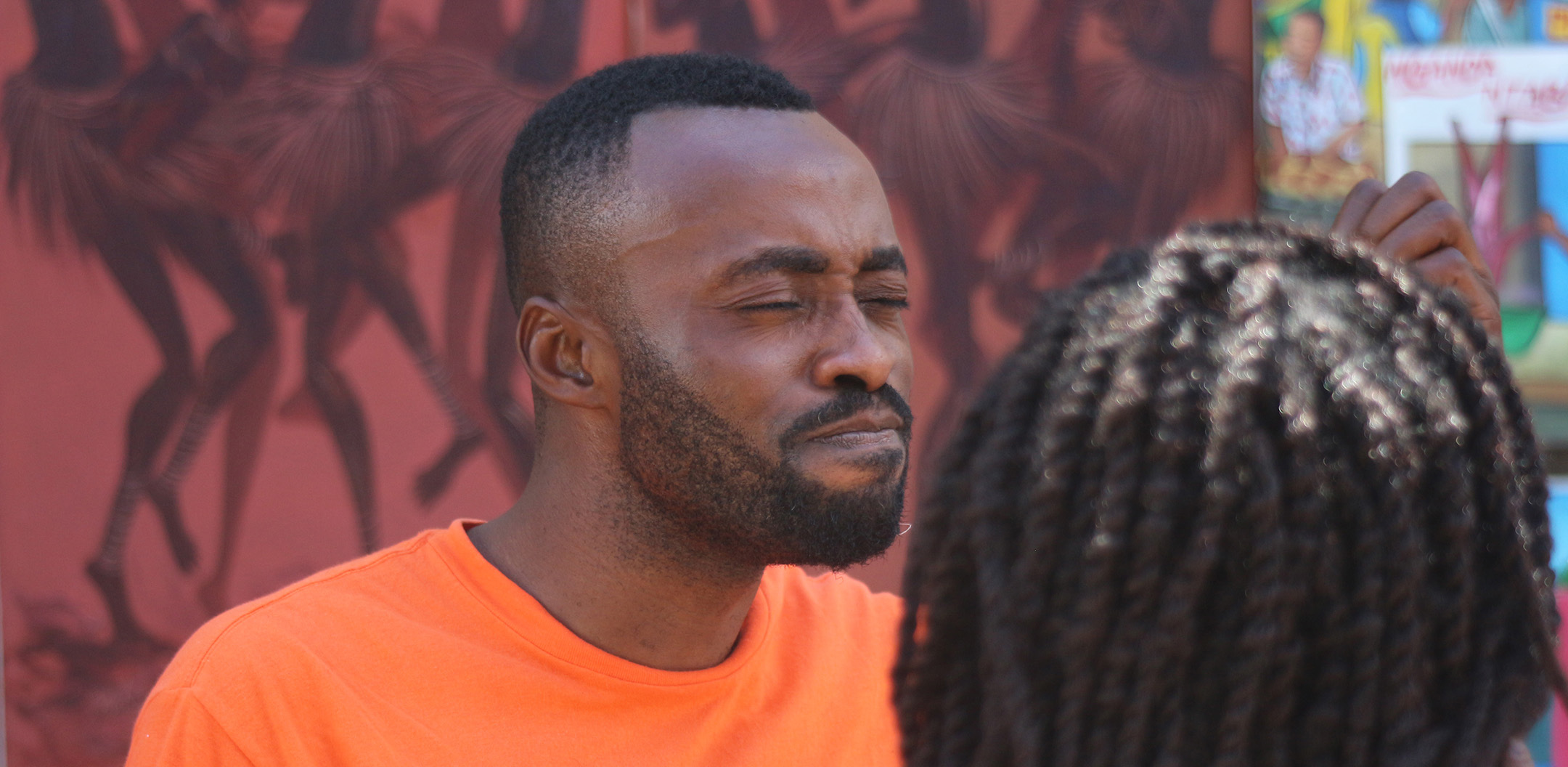 Rootencial is delighted to introduce Emmanuel Awanga, a painter and an artist in Kinshasa, the capital of the Democratic Republic of Congo and the largest French-speaking city in the world.
Exhibiting his work in a vibrant backstreet art market just off Kinshasa's central Boulevard du 30 Juin, Emmanuel's colorful creative streak is immediately apparent. Dressed in a bright orange t-shirt over jeans with pointed orange shoes to match, he stands proudly in front of his latest masterpiece – an abstract painting, with swirls of hot reds, yellows and whites racing across a pulsating orange base.
Emmanuel expresses himself through abstract art. When he sits down to paint in his workshop in the Matonge neighborhood of the city, Emmanuel says, "I don't have a clear idea in my head of what I'm going to do. You wake up in the morning, you start with the colors and materials, and you create on the canvas what you saw in your mind in the night."
However, Emmanuel is not a product of the city's highly-decorated Academy of Fine Arts, one of the leading artistic training schools in all of Central Africa.
I have never studied painting or artistic production in my life – in fact, I trained as a nurse. My grandfather was a celebrated artist. Even when I was just a small kid, he would show me how to draw and sketch, and how to bring my ideas to reality. I didn't choose to become an artist; art chose me. Art runs through my veins, it's in my blood, it's innate.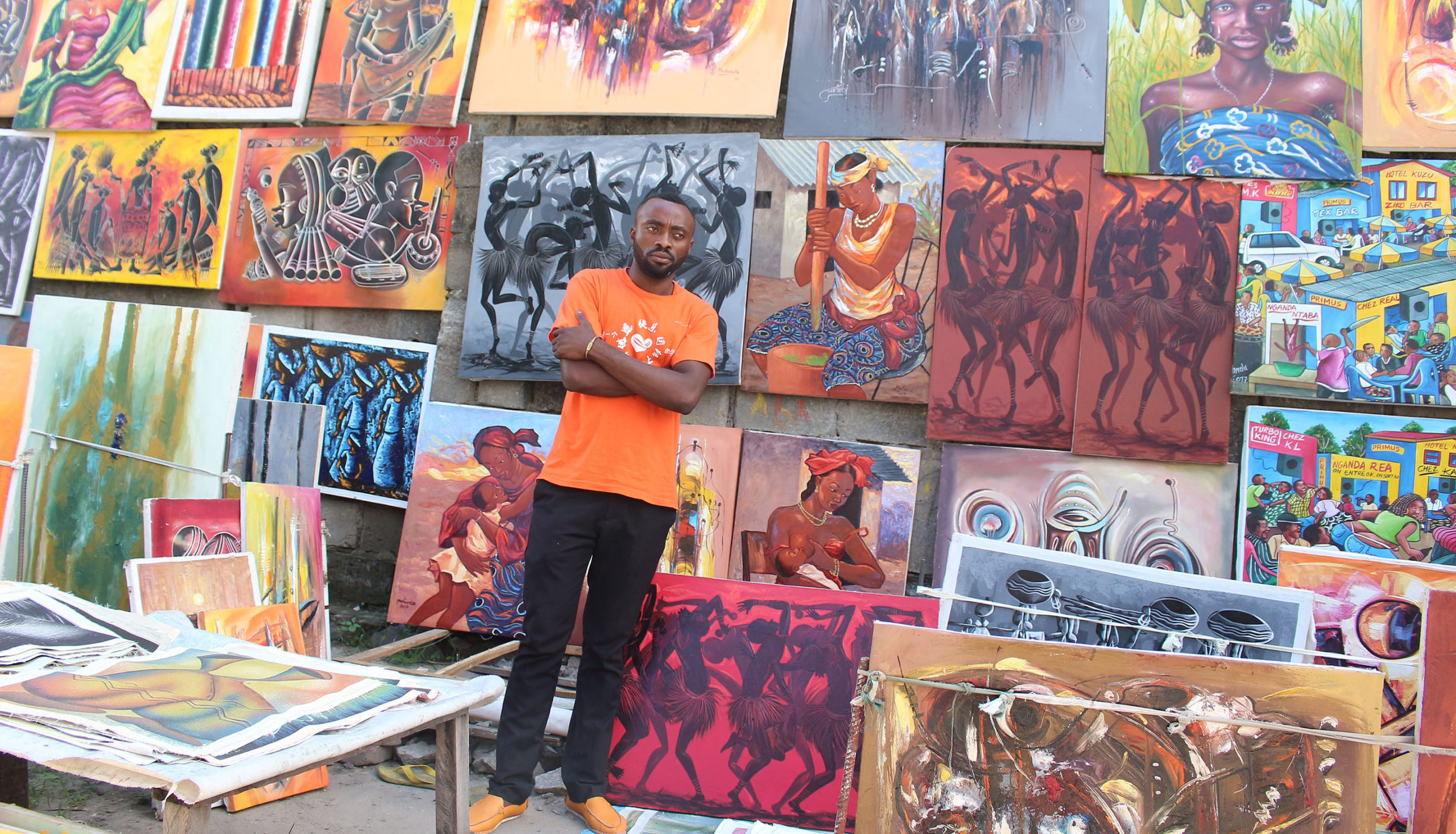 A nurse by training, Emmanuel now supports his small family through selling his paintings at the market. Life as an artist can be hard. During the rainy season, a sudden deluge can quickly obliterate a painting and hours of tireless work. Emmanuel says the artists also feel neglected by the government, who he claims have done little to support cultural life. And, after a fire pushed Emmanuel and his fellow artists out of their previous market spot by Kinshasa's train station, they now get significantly less passing business than before.
But, for Emmanuel, art is more than just a means of putting food on the table.
Art gives us advice, it can share deeply profound messages. It speaks about people, it speaks about life. Art can inspire people, invoking their emotions, connecting with their daily life and experiences.
Asked about his advice to fellow young people interested in becoming artists, Emmanuel underscores that becoming rich must not be the priority to ultimately succeeding in this field. "Sometimes you have to work and put in the effort today in order to get paid tomorrow. This can pay off later."
"You should use your art to connect with people and build relationships," Emmanuel says. "Many great artists have gone before us; we must follow in their footsteps and live up to their legacy."