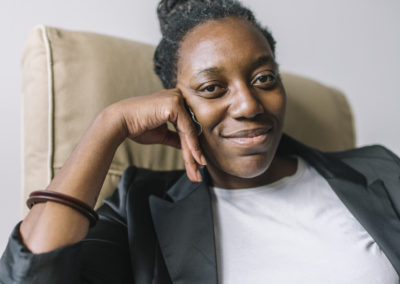 Aesthetic Activism: Desirée Bela-Lobedde Boleche
Montserrat Anguiano is an artist tailor-made for the Afro-descendant generations in Spain. She gives visibility to black women through her painting, achieving the perfect balance between art and identity, and advances the fight for diversity through the beauty of her works. With the launch of her online store, it is now possible to acquire her latest creations with just a few clicks.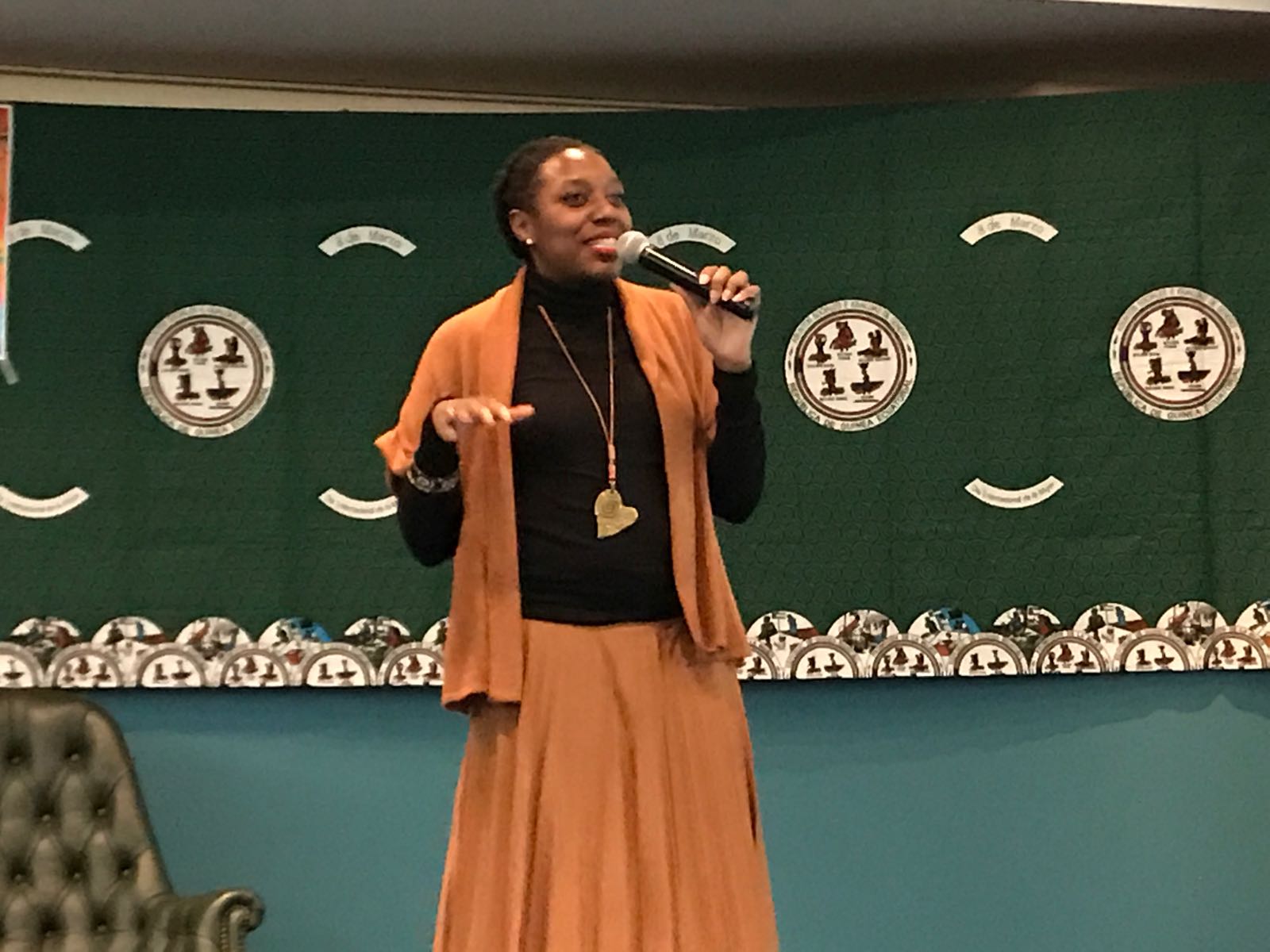 Desirée earned a degree in Labour Relations and now combines her roles as a blogger, commentator and activist with her job in the local town hall with the Department of Coexistence and Equity. When asked how she would describe herself, she responds with three words: an aesthetic activist and communicator.
The more tools that I have to communicate with, the better
Inspiration is capricious: when it appears, you have to take advantage of it
Desirée's trajectory as an aesthetic activist and communicator has been diverse, filled with learning, development, and transformation. In 2011, she launched her online project 'La Negra Flor' (The Black Flower), an initiative that started as a blog to share experiences with afro hair. This blog, she tells us, ignited a desire to openly explore her identity with different people who were interested in their own personal image and lifestyle, but with a particular focus on Afro-descendant women. This project was deeply self-affirming for Desirée and led her to become more involved in Afro-feminist activism, participating in presentations and events relating to African descendant communities.
Desirée has now made her literary debut with her book, "Being a Black Woman in Spain", which she wrote in Spanish. Her goal is to inform diverse publics about the experiences of being a black woman in Spain through storytelling. To her, this this book is just another means of communicating her own story "and that of many other black women, especially those who grew up in Spain in the eighties and nineties." She seeks to make these experiences known to other communities including those with whom they coexist, combatting prejudices and ignorance.
The central focus of her artistic work is Women – but not just any women. Montserrat focuses specifically on Afrodescendent women and their power. Her works are dedicated to the mothers, grandmothers, daughters and friends who have occasionally had their voices stifled or felt underrepresented, but who have now decided to stand up and show that they exist. She gives form to all these voices demanding to be heard in paintings bursting with colour and movement.
Desirée always knew that she wanted to help people, but the blog has allowed her to discover that she wants to help by focusing on one of her key priorities: the empowerment of black women. The blog reflects her desire to help other women who are discovering their own identity, creating a community to share and access advice about Afro hair. Over time, driven by positive feedback from her followers, Desirée decided to dedicate herself to the Afro-descendant community and use her blog as a professional advisory tool.
Desirée recognises that her blog has been widely praised, both professionally and in the field of communications, and attributes this to a combination of her personality and racial identity. The perseverance she demonstrated to develop the blog is one of her biggest achievements, she says, managing this time commitment along with her personal and professional life.
The success of Desirée's blog has allowed her to attend conferences, in Cali, Colombia, for example, providing a more academic perspective on Afro hair. She's hosted the Afro-Socialist Awards Gala for three consecutive years, and has given lectures on racism, prejudice and human rights at the University of Barcelona. However, she regrets the lack of support given to the Afro-descendant community; sponsors are often reticent, excusing themselves by saying that 'this is a minority group', without taking into account the social and economic benefits that greater integration offers.
I've really learned how to flip the scales
Desirée discusses several of her ongoing projects, including collaborations as a columnist for the online newspaper publico.es and on the 'PlayGround' platform, where she deals with aesthetic issues and topics related to the 'racialisation' and identity of people of African descent.
When asked about what inspired her to undertake these different projects, Desirée underscores the importance of keeping up to date with current issues that are relevant to the public; to remain open-minded; and to have a place to write down your ideas! Inspiration is fleeting; so when it appears, it's important to take advantage of it.
Desirée's work on race and the empowerment of black women has led to her being harassed on social media. But she moves ahead without letting these negative forces cloud all the positive work she's done, which has greater value. One of the most important lessons she's learned is how to deal with the criticism received on social media, something Chimamanda Ngozi Adichie discussed when asked a question on the matter during a visit Barcelona. "[The trolls] are nothing more than names on a screen, they are nothing more. They do not know who I am beyond what I share and what they interpret… I've really learned how to flip the scales," says Desirée.
Nobody is stopping our energetic interviewee any time soon. With all the different projects she's working on, she sends a message of support to those who hesitate before taking an initiative forward due to fear linked to their racial origins: "Do not be afraid to ask for help. For every path that you fear taking, there is always someone else out there who's already walked along it and who can advise you."