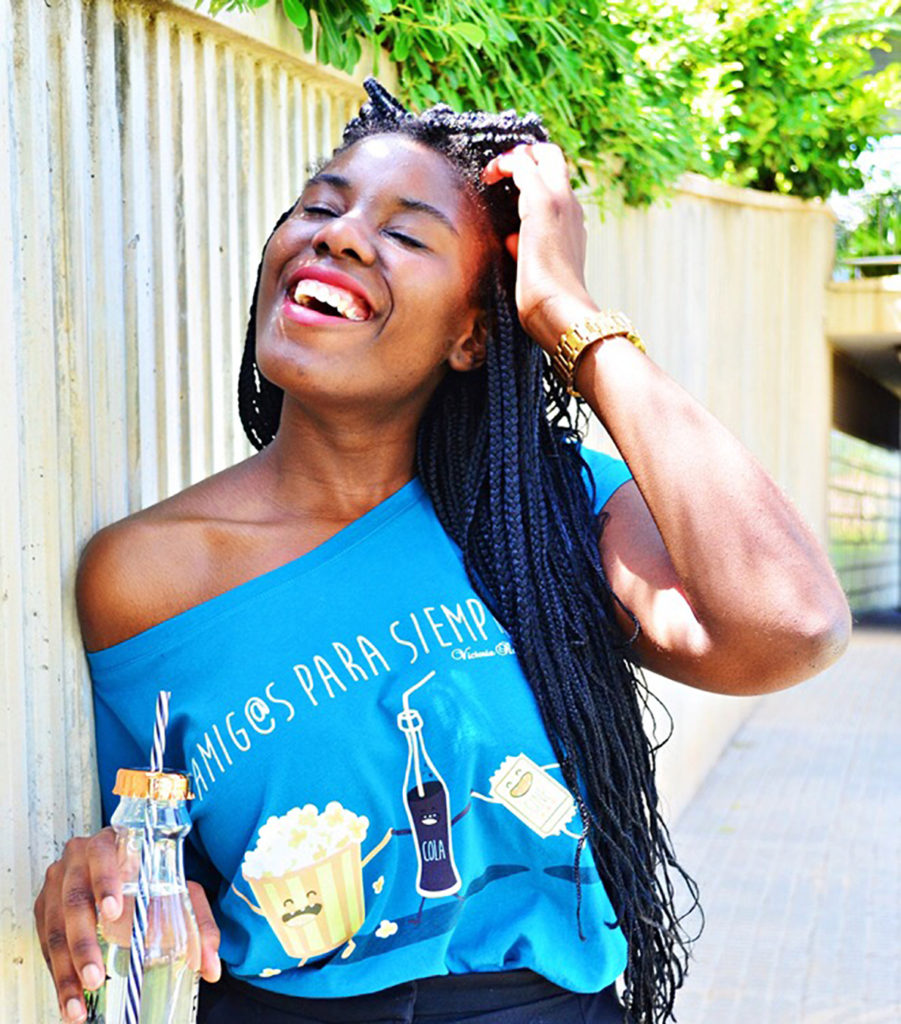 Rootencial presents Catalina Mazebo Pecho or Cata as she's known by her friends. Catalina, who was born in Madrid to Equatorial Guinean and Angolan parents, is a fashion blogger, combining her passion for fashion with her studies in social education.
Photography. Clothing. Fashion. These have been Catalina's favourite hobbies since her childhood and she continues to devote much of her time to these pursuits today, through her blog 'Caritrini.' However, she stresses that these hobbies are the result of her childhood experiences and interests, when dressing up in her grandparents' clothes and taking photos of those around her was just for curiosity and fun.
Curiosity and fun continue to shape Cata's dedication to fashion and photography today. Her interest in photography evolved years later than her interest in fashion, however, eventually making the transition from being behind the camera to the focus of the lens. A lover of vintage clothes and colours, attracted to the use of 'originality' in her clothing, our interviewee tells us about how, despite having greatly enjoyed life behind the camera, she decided to throw herself into the spotlight and world of blogging.
The biggest challenge is to have my own individual style, for people to identify me for what I am
Combining her love for photography and fashion, and inspired by the work of other bloggers, Catalina decided to launch her own blog in 2015. Caritrini is dedicated exclusively to fashion, presenting diverse styles filled with colour – always accompanied by her big smile!
Nevertheless, she has also faced numerous challenges. Catalina tells us about how important perseverance can be, and how important it has been to develop an individual style that reflects her personality and identity. Catalina also underscores the difficulties she has faced in her native country due to her skin colour. "It is not easy to be Black in Spain. It should not be like that, but it is. In the world of blogging, it attracts a lot of attention… People are not used to seeing a Black blogger."
The world of blogging is very competitive, she says, and is not always a healthy environment; sometimes, succeeding over other bloggers creates enmity. In particular, Catalina says that being Black is not always well received in this blogging environment. But she does not see this in a negative light; instead, it is an opportunity to harness her 'difference' to move forward.
Catalina says that her skin colour and identity have also given her opportunities. Thanks to her identity, talent and personality, she has received a great deal of interest from different fashion brands. She has received invitations to various fashion events, where she has been able to harness her difference to make herself known and distinguish herself from other bloggers. Cata is known for her 'crazy bags' and the distinctive use of colours in her clothes and blog posts.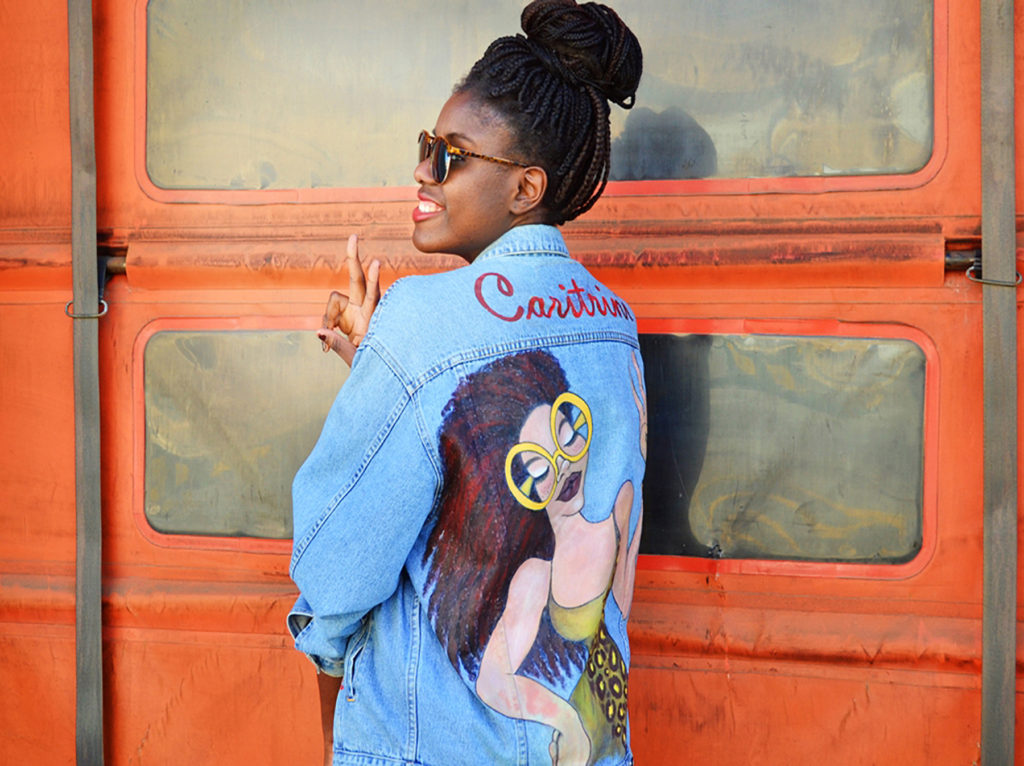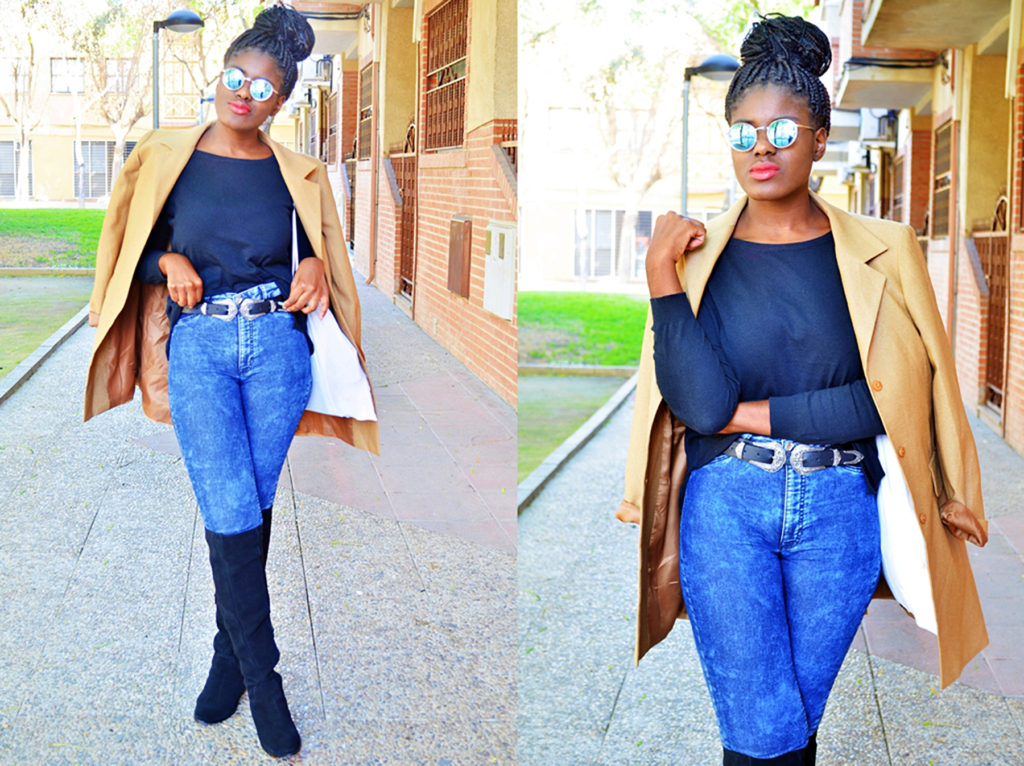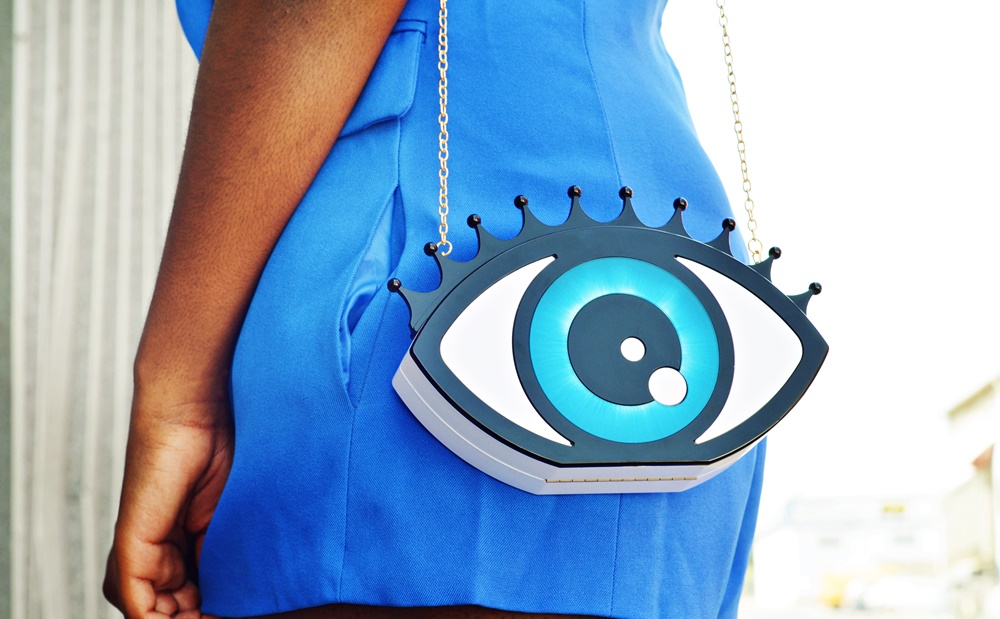 Catalina sends a message of courage, urging us not to become trapped by fear. Her story shows that taking advantage of one's uniqueness and one's identity – and not being afraid to do so – can present many new exciting opportunities. Not allowing fear to limit us is the key to fulfilling our potential, she says. Catalina recalls a phrase that her aunt often used to say to her – "fears do not feed you" – and emphasising that "motivation starts with yourself". She reminds us that society is a network of people to whom we are all connected through our relationships; there are therefore always opportunities to meet people who can help us to meet our goals, if we are motivated enough.