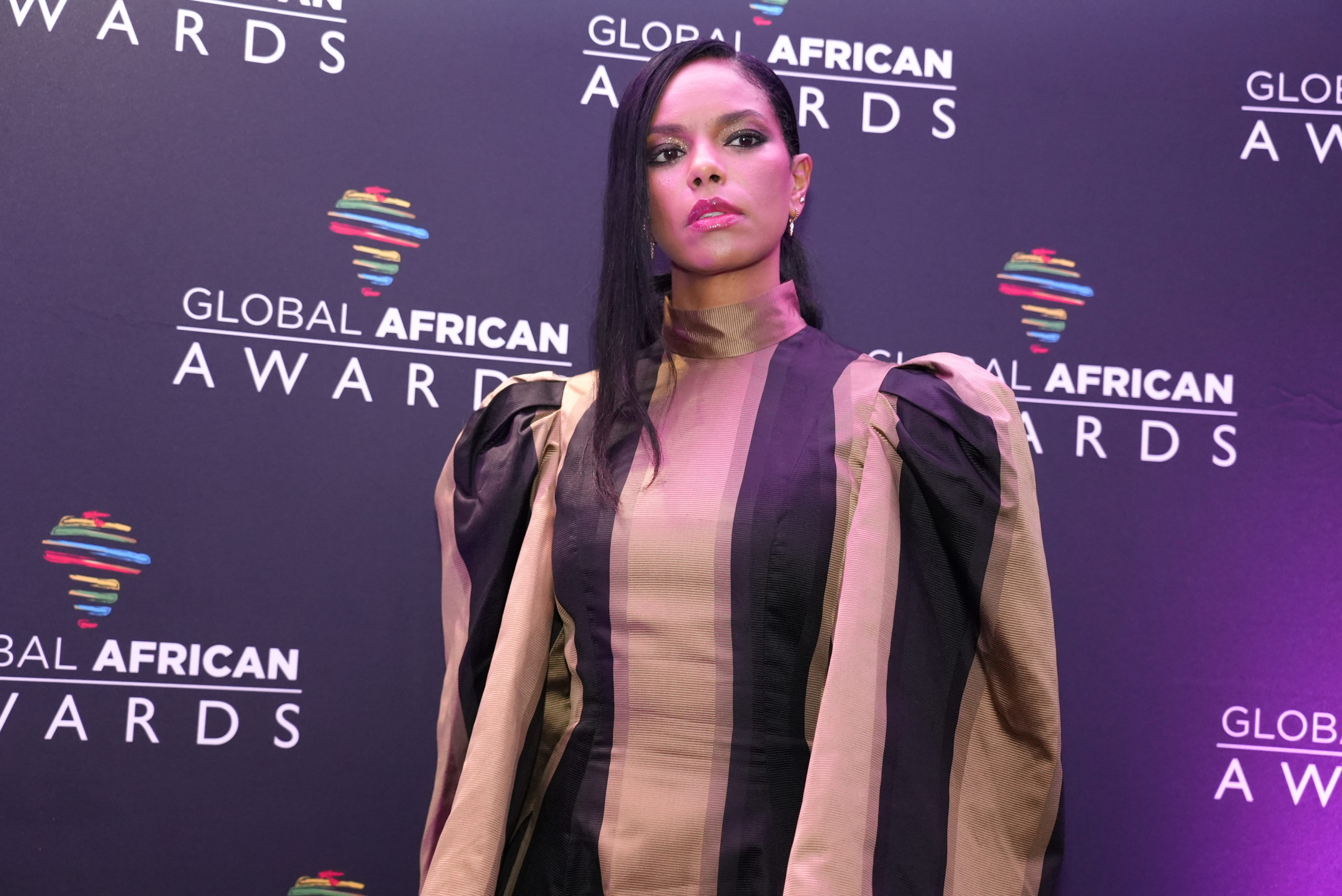 ROOTENCIAL was delighted to present Noëlla Coursaris Musunka with an award at the Global African Awards on 26th November in London.
Josefina Bonsundy, founder of ROOTENCIAL, presented Noëlla with the Honorary Award for Services to Community Development and Charitable Causes for her work to provide access to education, water and healthcare in the Democratic Republic of Congo.
Noëlla is a Congolese-Cypriot philanthropist and international model who serves as the Founder & CEO of Malaika, a grassroots nonprofit that educates and empowers girls and communities in Congo. She is a voice for the transformative power of girls' education worldwide, and has built a model for community development through Malaika that could be replicated on a global level.
"Noëlla is someone I've admired for a long time," said Josefina. "It was a privilege to honour her incredible leadership at Malaika in the company of many wonderful leaders from the African diaspora community. She is an example of excellence to Africans and the diaspora alike, but also humble and authentic."
ROOTENCIAL has presented an award at Global African Awards ceremonies since 2018, as part of a long-standing partnership with the CMG International Media Group.
The Global African Awards seek to recognise and honour African change-makers who have impacted positive change and development across different sectors. The 2022 Gala Dinner was hosted at the Leonardo Royal Tower Bridge Hotel in London, led by founder Conrad Mwanza and master of ceremonies and actress Chipo Chung.