Limitless potential: Lucía Asué Mbomio Rubio
Rootencial is delighted to introduce Lucia Asué Mbomio Rubio, a versatile TV journalist and activist. Lucia was born in Madrid in 1981, with family from both Spain and Equatorial Guinea. She first discovered her passion for writing as a child. In her early years, she devoured the books that her father, a teacher, gave to her, igniting her dream to become a journalist.
I used to literally devour every book that passed through my hands when I was a kid
Her dream has come true. Lucia has built a successful career in Spanish television, working as a reporter for programs including "Here on Earth", "In the Land of Nobody", and "Spaniards Around the World." She contributes to online magazines such as Afroféminas and Radio Melanina, and recently published her first novel, "Las que se atrevieron" ("Those Who Dared" in English). "I'm an incredibly voracious reader. I used to literally devour every book that passed through my hands when I was a kid", says Lucia, smiling.
Everything changed when Pamela had a nervous breakdown. She complemented her counselling with a lot of reading, and in the process discovered many great works of African literature. "The literature really helped me heal my soul", she said. These African novels allowed Pamela to better relate to her roots than any history book she'd ever read; to get closer to the people who had lived their lives on the continent; to access their narratives and experiences through literature. From the age of 24, she started traveling independently to Ghana and connecting with the continent, its peoples, and histories in a way that she hadn't before.
Television is its own world. It can appear superficial but, behind the cameras, you really come to understand developments in the world around us, and learn from the people you interview
After graduating from Complutense, Lucia went on to complete a Master's degree in International Cooperation and Development. She hoped this qualification would open doors and a window to new international horizons. Lucia acknowledges that she has been very lucky; she quickly had opportunities to apply her newly-gained knowledge and skills working for an international non-governmental organization, and then as a TV journalist with "Madrid Directo" (Telemadrid), reporting on current affairs. This first professional opportunity offered her a chance to dive headfirst into television; to learn about its advantages and disadvantages.
The best journalist is not the one that asks the best questions, but the one that best connects with their interviewees
Unpredictability is one of the biggest challenges Lucia faces in her profession. No matter how much experience you have, unforeseen events can create uncertainty regardless of your level of to seniority. Many things are out of your control: you are entirely dependant on the person you are interviewing; the environment may not be as "kind" as you had expected; and interviewees may not want to talk.
"The best journalist is not the one that asks the best questions, but the one that best connects with their interviewees", Lucia says, noting that the most essential thing is to leave your ego at home, to remain humble, and to not let yourself be manipulated.
As a mixed race woman, Lucia says that her socio-cultural background and race have profoundly marked her career – but this has not prevented her from finding a job, highlighting that since she started her professional career, she has never struggled to be in employment. Nevertheless, Lucia stresses that Spain today does not possess much cultural diversity compared to other countries. As a result, Caucasian Spaniards are better represented and often have things easier. She also points out that there are very few black journalism students, which may explain the low levels of representation of black people in that sector.
I liked what I was doing so much and believed that could be useful, that it was worth it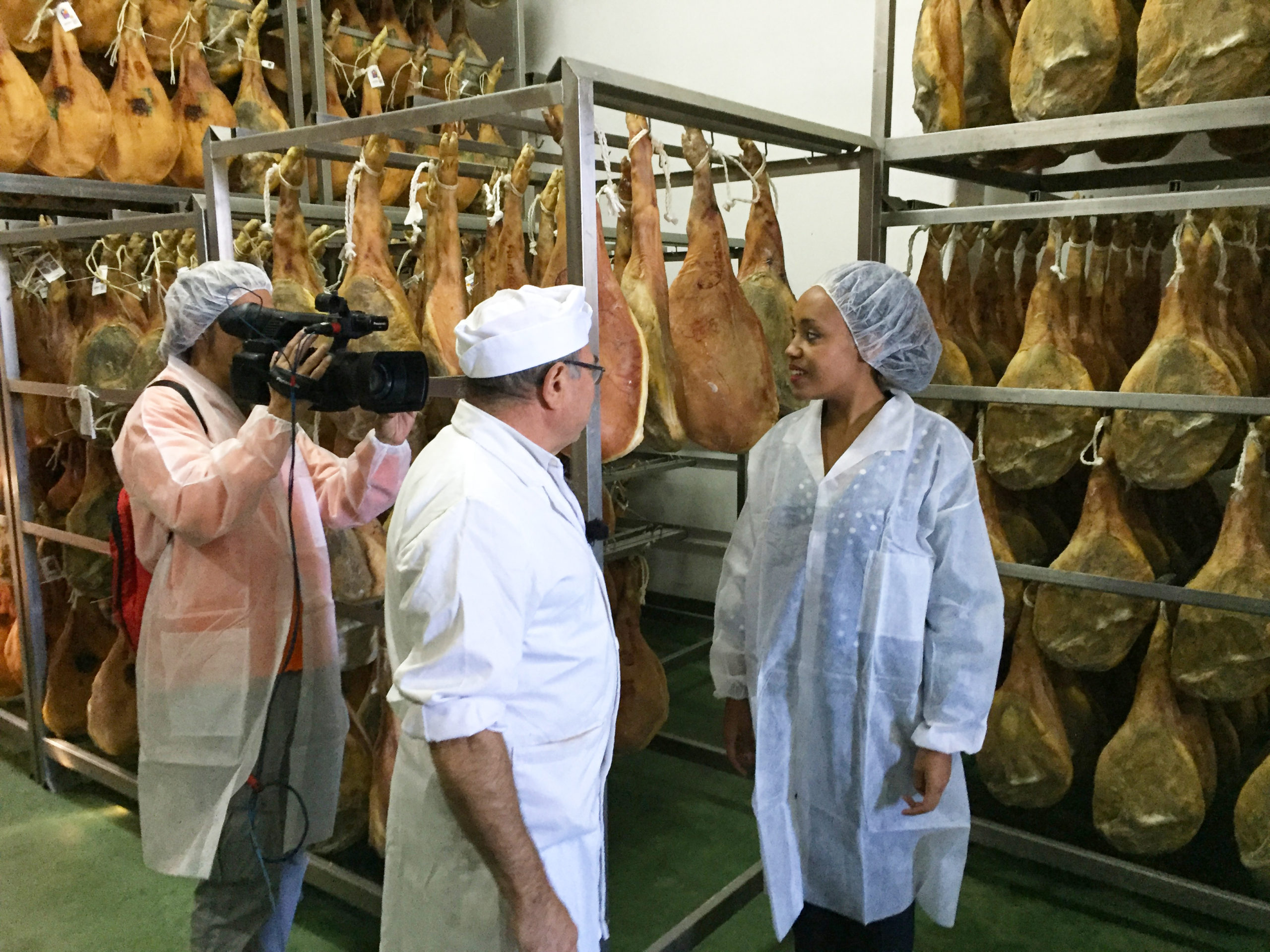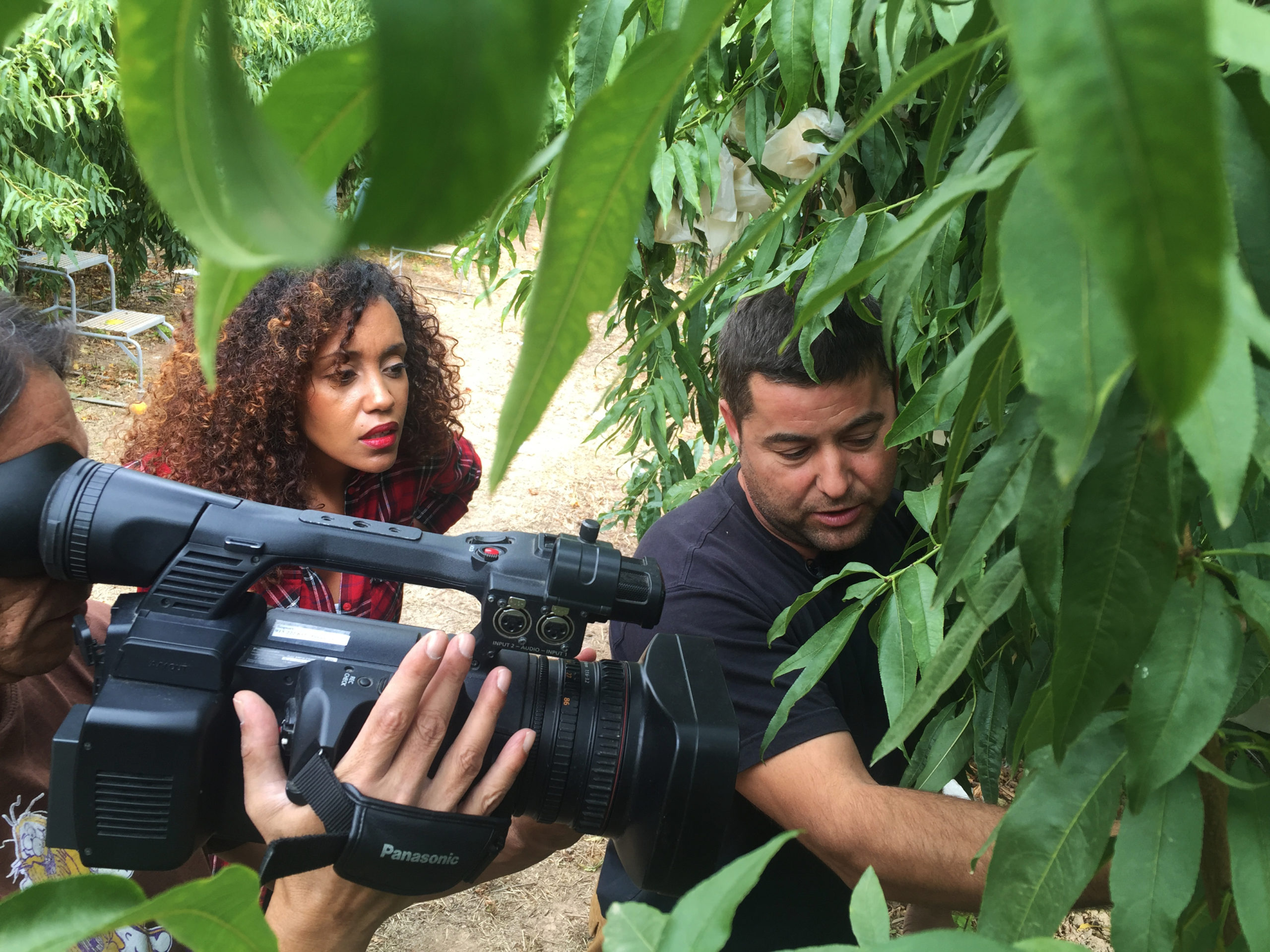 Lucia is content with her professional trajectory to date. It has enabled her to visit more than 40 countries, and to continue learning new things every day. Every person she meets and interviews offers diverse knowledge and experience, and as a journalist she is able to bring this to light. Lucia derives great satisfaction from her job, knowing she can be a useful source of information to others in society.
Lucia is particularly satisfied by a 2007 documentary she worked on, spotlighting the largest illegal settlement in Europe today in the Cañada Real in Madrid. Throughout the filming process, she remained convinced the documentary could be useful. This was a powerful motivating force. Lucia felt particular satisfaction when in 2015 – eight years after completing the documentary on the Cañada Real – the University of Pennsylvania requested a copy to complete a research project. Their request was a form of external validation that all the time and effort she had invested in the documentary had, in fact, been worth it.
Despite all she's achieved, Lucia has misgivings about using the word "success" to describe her own journey. We typically regard "success" as a triumph, or to be synonymous for "making it big." But for Lucia, success is exemplified by your ability to be and do what you want; to achieve the goals that you set yourself; and to be flexible in the face of disappointments by always having a Plan B in mind.
Lucia recognizes that she has had to be selfless to attain her goals, working day and night without rest on several occasions. However, she underscores that working hard is just one part of this journey; it is also accepting the responsibility to study, to train, and to continuously fight to meet your goals. You can never reach the prize without constant effort. On that note, Lucia leaves us with the following message:
Study what you can. Believe in yourself. And just do it!