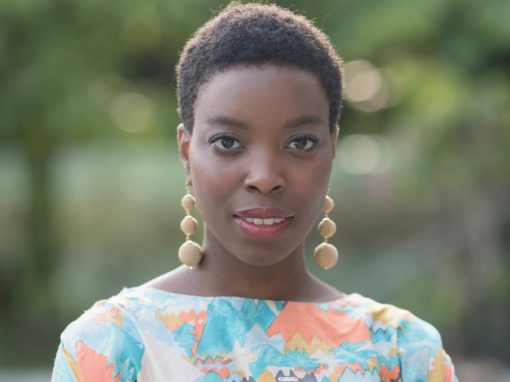 Embracing women diversity through nude: Ade Hassan, MBE
Rootencial tiene el honor de presentar a Ade Hassan, empresaria establecida en Londres y de descendencia nigeriana. Llevada por su determinación para celebrar la diversidad, Ade decidió crear Nubian Skin, una marca de productos de lencería y medias, con el objetivo de acoger la representación de colores para tonos de piel más oscuros.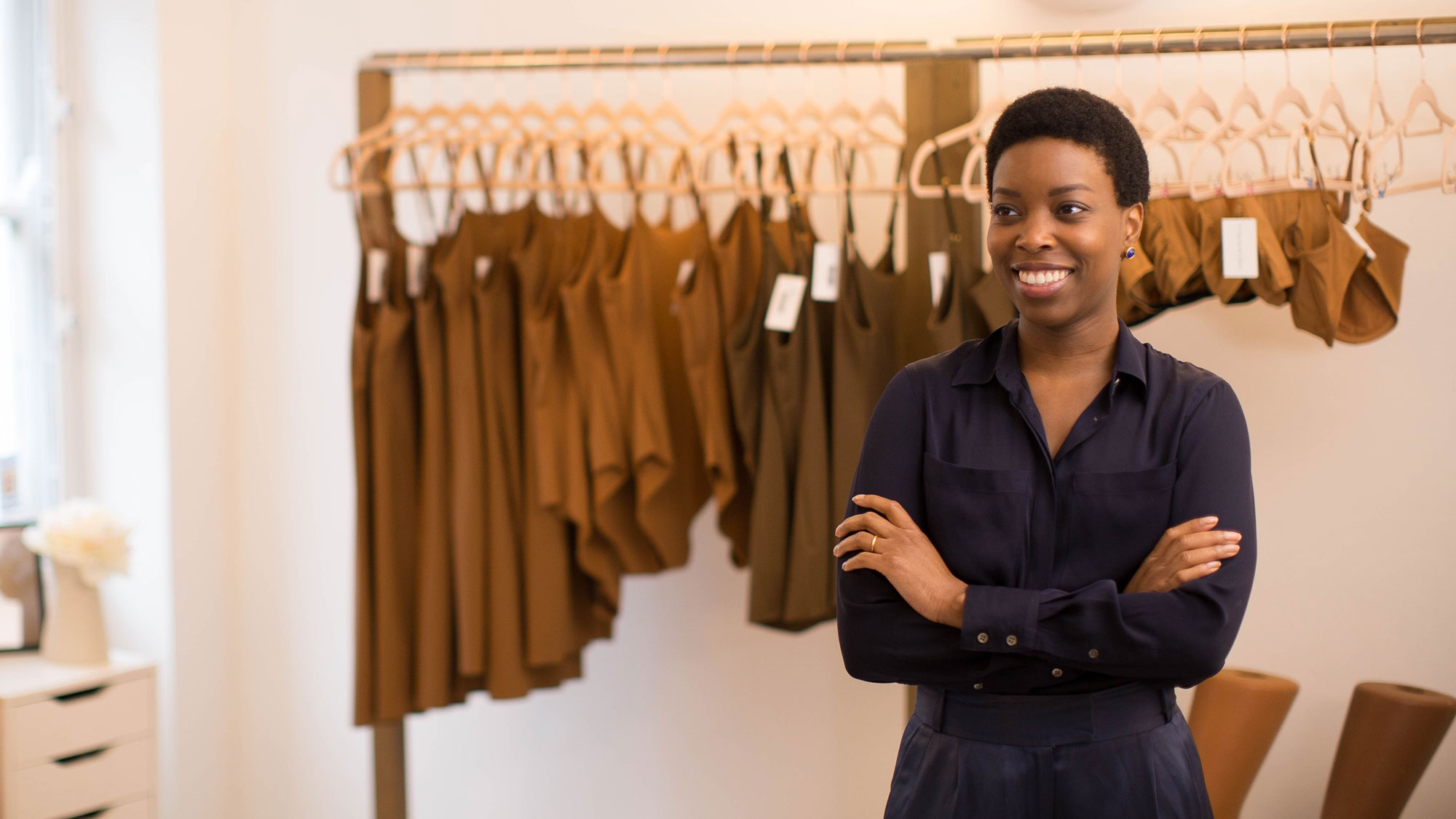 La lencería es la prenda más común en el armario de una mujer. Pero para muchas mujeres de color, encontrar su "tono adecuado de desnudo" ha sido o un reto, o no muy común, o imposible. Ade decidió poner fin a este problema. Motivada por su propia frustración con la falta de variedad de tonos de piel para la ropa interior, decidió canalizar esa frustración a través de la creación de un negocio con un objetivo social: crear 'un tipo diferente de desnudo'. Uno que diera respuesta a la necesidad de representación del color en el artículo de moda más íntimo de las mujeres, con una fuerte declaración de acción social: "Empoderando a las mujeres. Aceptando nuestro color"
Although 'Empowering women. Embracing our colour' is not a common fashion statement, her Nubian Skin's products, models and customers certainly are. Nubian Skin dresses up women with colours that match their skin tone, acknowledging the diversity that exists in human skin colour and bringing visibility to remarkable women behind an exceptional brand and purpose.
Inspired by Somali-born fashion model Zara Mohamed Abdulmajid (Iman), creator of Iman Cosmetics, and American-born entrepreneur Eunice W. Johnson, the mastermind behind Ebony Fashion Fair and Cosmetics, Ade launched Nubian Skin in 2014. This bold move required Ade to leave her successful career in finance behind her.
A vital photo that she shared on social media elevated Nubian Skin's brand to the next level, gaining 20,000 followers over the course of just four weeks. A meteoric rise since has seen Nubian Skin become many women's most intimate garment, and even dressed celebrities including Beyonce and her dance crew during their World Tour in 2016.
We wanted to learn more about Ade's motivation to take a leap into entrepreneurship and so she told us a bit more about her background and journey:
Ade Hassan was born in the United Kingdom but also grew up in the United States and Nigeria, where both of her parents hail from. Ade says that she had always wanted to become an entrepreneur, emulating her business-minded parents who had a big impact on her resolute mindset and motivation. When asked about the influence of her parents, Ade explains that "they played a huge role [and] set a great example for me. I would say that role models, even if they're not your parents, can play a huge part in helping to you to dream."
Yet, dreaming was not all Ade needed to create Nubian Skin. Creating a business and becoming an entrepreneur also requires great discipline, resilience and determination. These skills are key to overcome challenging times. Ade tells us that her entrepreneurial journey was no different and has been marked by important challenges throughout. She started a business in an industry she had no experience in at all; oversaw the transition from starting a business to actually running one; and responded to the constant failures and pressures that any entrepreneur faces.
We want women to really embrace their colour because no matter what shade you are, it's beautiful, and that is a very empowering concept.
If this challenging part of her journey teaches us something, it is that limited knowledge need not be a deterrent for success. Rather, it can trigger personal overcoming, focus and acceptance of vulnerability. In Ade's case, she resorted to hiring an expert to help her learn about the industry. Through focus, she learned to progress one-step at a time. Through acceptance of vulnerability, she tries to comfort herself in moments of high pressure: "I've adopted the attitude that if nobody has died then it can't really be that bad."
I've adopted the attitude that if nobody has died then it can't really be that bad
Reflecting on advice she would give to others, Ade recognises how incredibly important her support base has been to her entrepreneurial journey. She learned that she has been able to handle much more stress than she ever thought she could, and also underscores the importance of remembering to be grateful. These are three important lessons that apply to all of us on our respective journeys and drive to succeed. However, Ade also reminds us of her personal mission, grounded in a universal human desire: "My personal mission is to find pleasure in what I do and find happiness in everyday things. I think this is very important."
As we wrapped up the interview, we asked Ade: "If you had to share your last message with the world, what would it be?" She said:
"Empoderando a las Mujeres. Aceptando nuestro Color"
"Savour life – there are hard moments, but it's supposed to be enjoyed."